Every year, Habitat for Humanity joins community partners, like Businessolver, around the globe on the first Monday in October for World Habitat Day.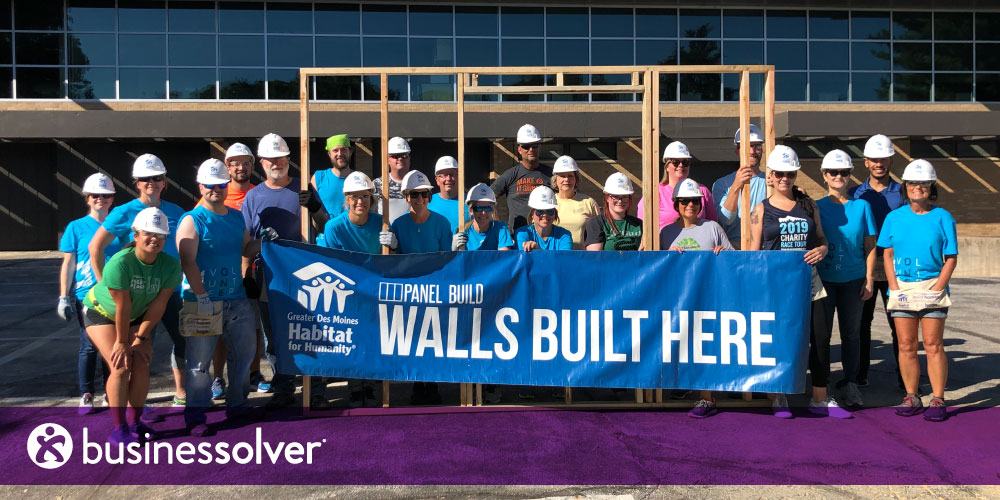 This special day asks everyone to join in communicating the important message that everyone deserves the opportunity for a bright future, and that a decent place to live can remove barriers to this opportunity.
According to Habitat.org, "1 in 6 families are denied the personal and economic stability that safe, decent and affordable housing provides. Instead, 1 in 6 families are forced to make impossible choices. We have to take a stand and declare our commitment: No family should have to pay more than half of their paycheck to cover the cost of home." The Businessolver Foundation agrees with this statement and works with its employees to give and volunteer to Habitat for Humanity in many ways. Some recent events include:
Panel Build Day in Des Moines with GuideOne Insurance
On September 4, employees from Businessolver and our neighbor, GuideOne Insurance, joined forces to build the entire walls for a habitat home right in our parking lots. Not only was this a great way to meet and mingle with our neighbors, but we were able to work together building walls for a family in need.
By the end of the day, all the walls were built, friendships were made and our companies came together for a common cause.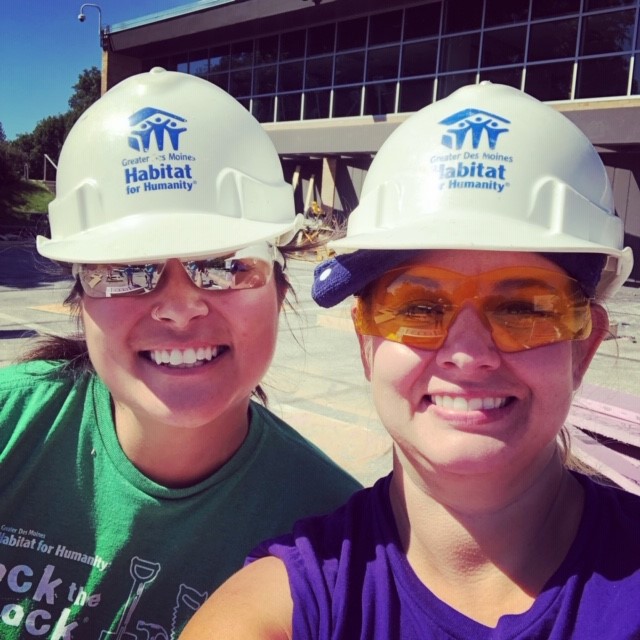 Participation in the Key Awards in Des Moines
The annual Key Awards are a tribute to Greater Des Moines Habitat for Humanity's partners' outstanding efforts in building homes, communities and hope. Businesses, organizations and individuals are honored and Businessolver is proud to be a sponsor of this event.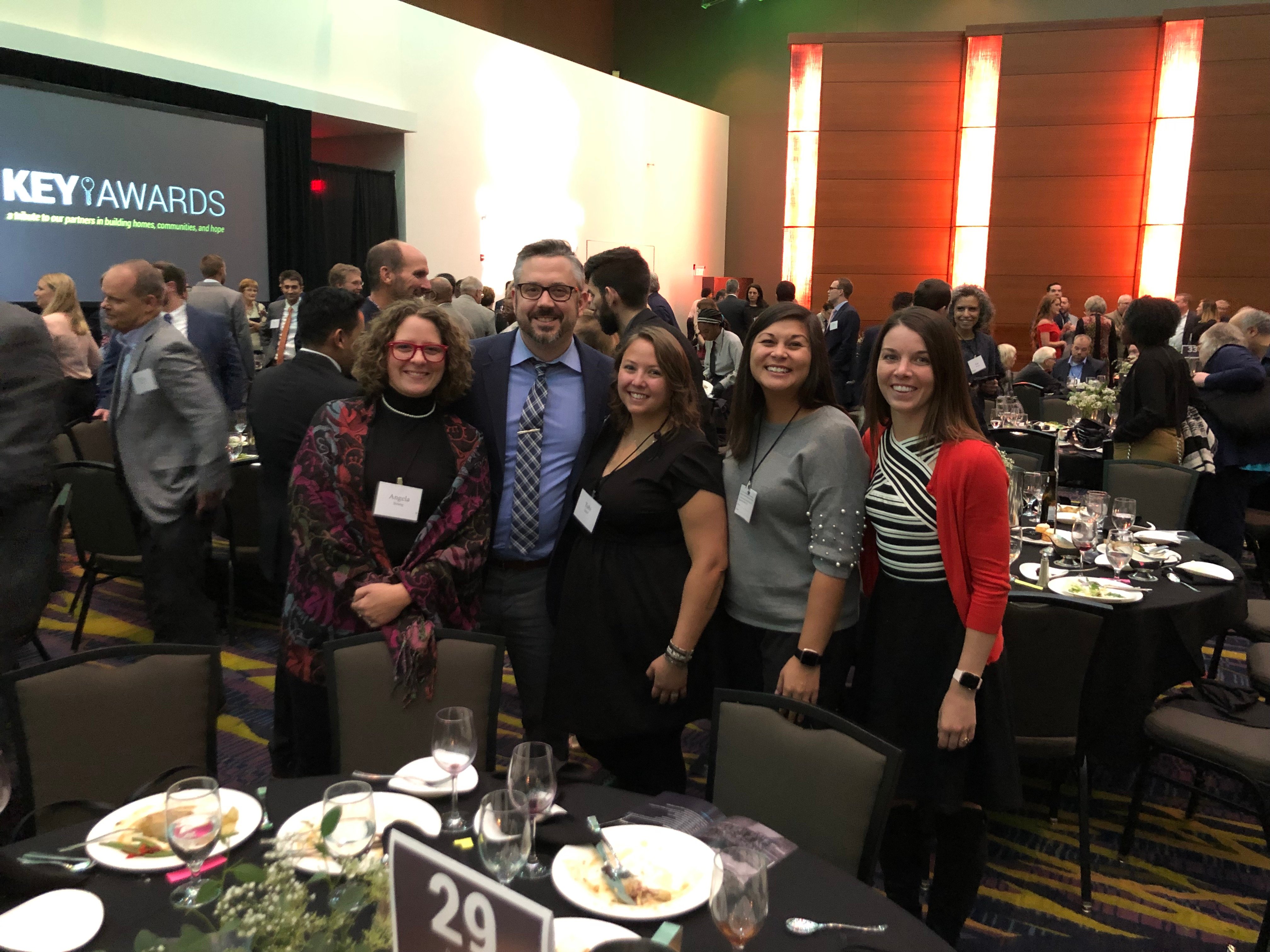 While Businessolver has been active in our hometown of Des Moines, Iowa with Habitat for Humanity, we are hoping to expand our efforts to our other office locations. Volunteerism is one of the pillars of the Businessolver Foundation and Habitat for Humanity offers an ideal way for our employees to give back to an organization making huge strides in communities across the world.
What is it like to volunteer for Habitat for Humanity?
First and foremost, it is FUN! Personally, I have participated in over twenty Habitat for Humanity builds across the country and one overseas. The one thing, for me, each experience has in common is a strong sense of common good camaraderie. Too often in the workplace we can feel isolated or on our own island to complete our daily tasks. That is not the case when you are building for Habitat for Humanity. You depend on your teammates and work together to build something that will ultimately change a family's lives. This is worth celebrating!
We encourage you to join Businessolver in celebrating World Habitat Day today and everyday! Together, we can help ensure everyone has a decent and affordable place to call home.
Learn more about the foundation here. Follow us on social to get more behind the scenes updates @Businessolver on Facebook, Twitter, Instagram and LinkedIn.