Happy World Gratitude Day!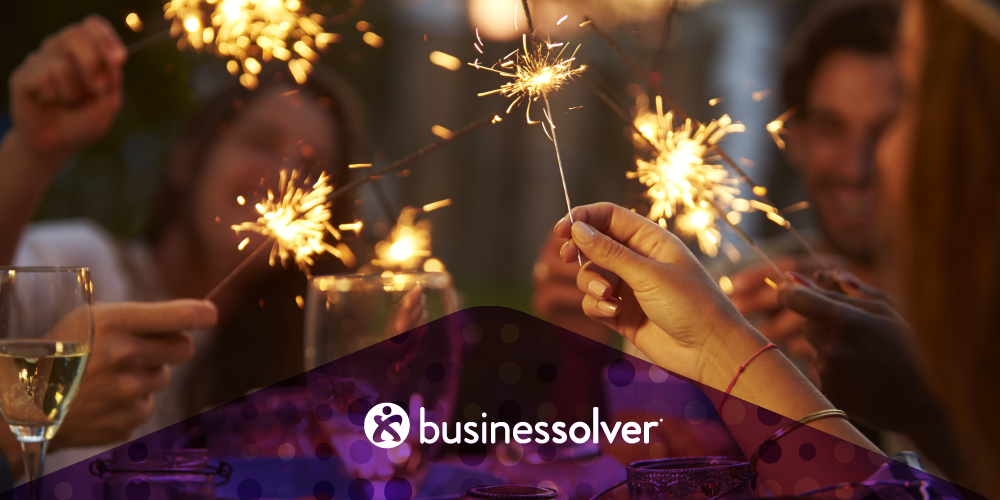 I am lucky to work for the Businessolver Foundation where I feel gratitude for many things every day. To show my gratitude, I am going to share a couple blue sparkles.
What is a blue sparkle?
At Businessolver, before we start our morning stand-up meetings, we take the time to ask if anyone has any people to celebrate or personal joys. This brings a lighthearted and positive start to meetings and has proven to make our Solvers feel more open and comfortable when they engage in a meeting.
Here are my blue sparkles for World Gratitude Day:
I would like to blue sparkle the roughly 1.8 non-profit organizations in the United States who work tirelessly everyday to make our country and world a better place to live. Without their impeccable services, we would not be able to tackle issues such as hunger, homelessness, education and more. The Businessolver Foundation is proud to call so many of these organizations' partners and friends. We are so grateful for you and are privileged to work alongside you to make our communities thrive.


My co-workers at Businessolver. Solvers are truly the best! I have the honor of working with talented, hard-working, kind and determined people all day long. And, better yet, our work from anywhere policy means I can see them through my computer screen at home or meet up with someone at a coffee shop and work together for a while. I love the flexibility!




Blue sparkles always go to family and friends. We all have a network of people who love us, and it is so important to spend time with those people. They will bring you memories to last a lifetime and help pick you up when you are down. Be sure to be present when you are with those who love you, as sometimes when you are distracted or multitasking you can miss out on a big moment.



I would be remiss if I didn't give a special shout out to our clients. At Businessolver we deliver tech with heart, meaning each user in Benefitsolver

is a real and special to us. We are so full of gratitude for each person we can work with and member we serve.
What can you do?
It is easy to show gratitude to your friends, family, neighbors, or co-workers. A simple, "hello, how are you doing?" or "thank you for your help" goes a long way. Take the time to show gratitude and blue sparkles not only today, but every day.
I promise it will make you smile!