Fall is a great time to elevate conversations about critical illness insurance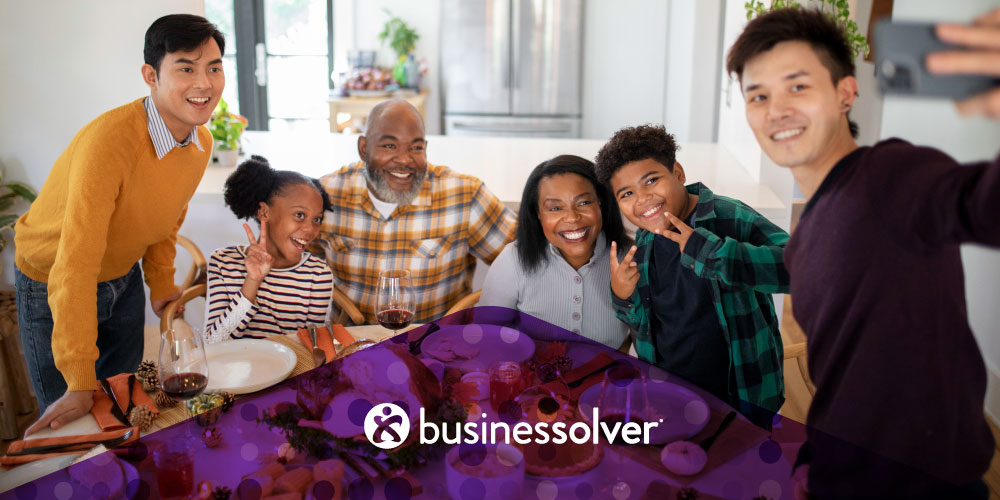 Yes, it's really that time of year again. It's November, a key month on many organizations' enrollment season calendars and likely the culmination of the time, energy, and care invested into creating and offering a competitive employee benefits package.
Additionally, with the holidays coming up and people gathering again in large groups, it's a good time to discuss and bring forward being prepared for a critical illness. With the last few years we've all had, it's never a better time to be prepared for the unexpected.
So, let's talk about critical illness insurance
While there's little doubt that medical benefits usually take center stage during enrollment season, critical illness insurance deserves attention, too.
Supplemental health benefits like critical illness insurance can help protect employees against the risk of eligible out-of-pocket expenses or lost wages.* And lump sum benefits can be used to pay for just about anything.
Organizations can help employees who are worried about their financial security through supplemental health benefits
It's clear that employees could benefit from this type of coverage. In fact, research shows that:
40% of employees would struggle to pay a $400 emergency expense.[1]
10 million Americans with health insurance will accumulate medical bills they can't pay off this year.[2]
Medical bankruptcies are the leading cause of U.S. bankruptcies.[3]
Critical illness insurance, along with accident and hospital indemnity insurance, are increasingly viewed as a smart way to help employees improve their financial security—and drive gains in job satisfaction, loyalty, and productivity.
Consider these options to re-energize your benefit offerings
Organizations can gain a better understanding of employee needs and behaviors by analyzing data they may already have. Then, they can determine which benefits may be best suited for various segments of their population and develop engagement strategies that reach each segment efficiently and effectively.
Tools like Prudential's (Prudential Insurance Company of America) Prutection Score deliver an analysis at a group level to help organizations gain a true understanding of the specific coverages and plan design options that help employees address their key financial wellness needs. This may include observations where Critical Illness coverage could be considered a beneficial option for employees. Explore the Prutection Score.
Next, highlight the risks critical illness and other supplemental health benefits help protect against.
Lean into robust communication supported by good storytelling to help generate those "aha" moments for employees and boost education and awareness and inspire them to act.
As an idea, watch an example of an impactful video on how critical illness insurance helps folks financially.
Or explore a fun tool on how supplemental health benefits help with money when employees need it most.
Finally, emphasize how easy supplemental health benefits are to use.

"Making sure employees have coverage with a simple claims experience makes it easier for employees to get value from their benefits. This not only includes simplifying the experience but educating employees on how to successfully file a claim before they actually need to," noted Tim Weber, Vice President of Voluntary Benefits Distribution, Prudential Group Insurance.
As employees expect more from their workplace benefits, organizations should think about how to best showcase those beyond medical insurance and reinforce their commitment to helping employees strengthen their financial resilience.
Learn more.
Visit our website and contact your Prudential Representative.
Check out our a Peak at Pinnacles interview below for more insights.
---
* Out of pocket expenses include medical and non-medical expenses.
[1] Board of Governors of the Federal Reserve System, "Report on the Economic Well-Being of U.S. Households in 2017." May 2018.
[2] Prudential, 2017 Financial Wellness Study. Based on a survey of full-time employees who have medical insurance; therefore, the results may appear higher than comparisons to national averages.
[3] NerdWallet Health & CNBC, 2018.
The Prutection Score® is a measure of how prepared a group of employees is for the risks of (1) premature death, (2) loss of income due to an illness or injury, (3) out-of-pocket expenses related to an illness or injury, and (4) outliving assets. For each of these risks, the Prutection Score is the ratio of Funds Available to Funds Needed, which is estimated using employee demographic information, Prudential survey data, and a variety of credible external industry and government sources. While the first three risks take into account actual coverage amounts employees have to help protect them against those risks (e.g., Life, Disability, CI, and Accident Insurance), the Outliving Assets risk does not (e.g., no actual employee retirement assets and deferral rates). The Outliving Assets risk does not evaluate the sufficiency of employer's or employee's retirement plans and does not constitute retirement advice. The Prutection Score is not intended to advise you or any of your employees what their specific financial needs might be or the exact amount of coverage any one individual might need now or in the future. The resulting scores are to be used for an entire group of employees or large demographics within a group. Results are not to be used at an individual level. Individuals should contact a financial professional regarding their personal situation. Prudential is not responsible for uses made of this information inconsistent with the description provided here.
Group Insurance coverage is issued by The Prudential Insurance Company of America, a Prudential Financial company, Newark, NJ.
1053462-00001-00