What is an HR department these days?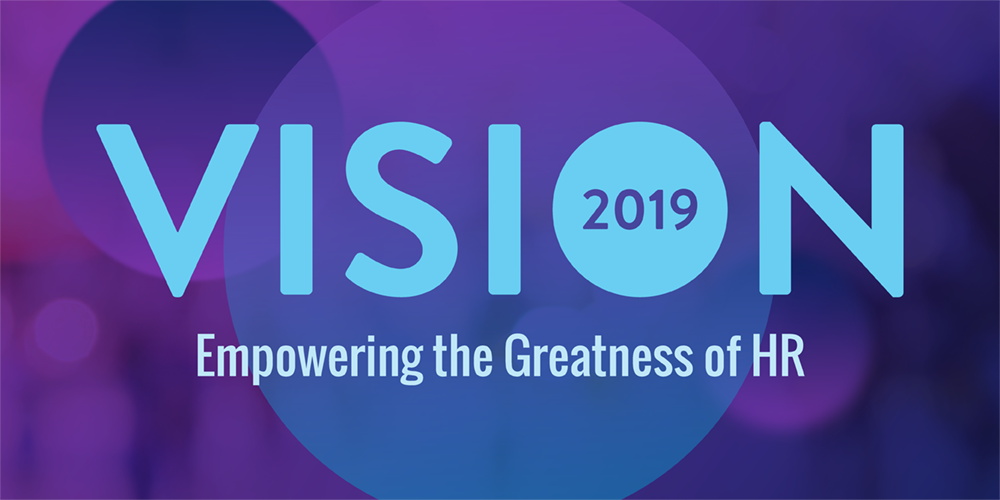 A hiring machine? A cultural cheerleader? An open door? A benefits expert? As companies and organizations grow, so does the strategic role of HR. Human resources — emphasis on "human"— is a key factor in the success and scaled growth of an organization. They are on the front lines of the war for talent. And they are the creative heroes behind key retention strategies and benefits solutions that keep key employees engaged, energized, and enjoying their work. Feeling empowered? Good.
In 2019, it is imperative for HR professionals to harness the human side of the workplace and align it to company goals and objectives. This year, Businessolver's learning and leadership event, Vision 2019, will give HR/benefits pros the tools they need to adapt, thrive, and use all the technology available to them in order to reach the competitive business goals defined by the current economic climate.
These two-day events, taking place in Scottsdale (March 28-29), Charlotte (May 9-10), and Chicago (June 13-14), will not only give HR pros and C-suite leaders a peek into the current state of benefits from our CEO Jon Shanahan, but also provide a whirlwind adventure into the data and insights needed to drive measurable outcomes and results. That's all great, right? But, why not have some fun when you're learning about the future of benefits!? Here are our top three fun reasons to attend a Vision 2019 event:
Top notch keynote speaker. We are happy to announce Carol Harnett as this year's keynote! Carol is a widely respected writer, speaker, consultant and trendspotter. Plus, her expertise reaches far and wide from employee benefits to health and productivity management. Don't miss this opportunity to gain key insights and strategies to reach real-world business objectives.
Fun and interactive locations. Scottsdale, Charlotte, and Chicago! Who doesn't want to visit one of these beautiful cities, plus get to say in the top-of-the-line accommodations at the Ritz Carlton in Charlotte and Chicago and the Phoenician in Arizona!
Learning from your peers. Our Vision events bring together the best of the best! Why not grab a glass of wine and sit down for a chat with one of the many thought-leaders and industry experts in attendance. The learning doesn't stop at the door!
Can't wait to learn more? Check out our press release below for more detailed information!
Already convinced? Register here for the first stop on our Vision 2019 Tour in Scottsdale.