Military veterans bring a unique set of experience, leadership, and teamwork skills to the civilian workforce.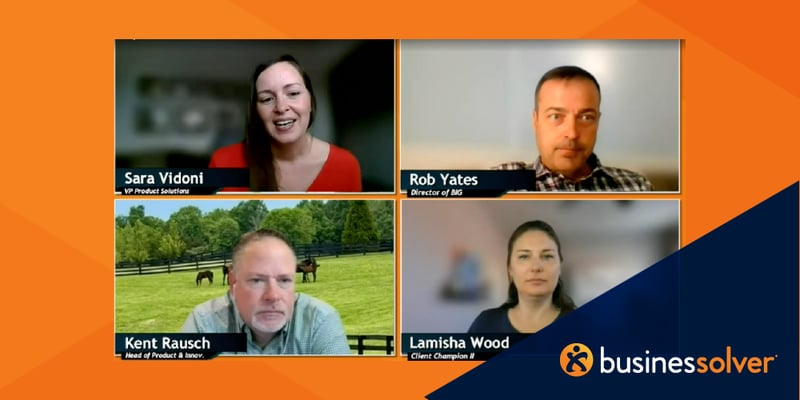 The transition from active duty to the civilian professional workforce can be harsh and disorienting for those leaving the military, to put it mildly.
The sudden shift from an extremely structured environment with 24/7 accountability and teamwork to the Monday-Friday 9-5 grind isn't exactly easy—43% of veterans struggle to find a job within 6 months of leaving the military.
As employers look to strengthen and diversify their recruitment strategies, they should consider broadening their scope to include the veteran population who bring a wealth of skills, talent, and resilience to the table. HR can help bridge the transition for veteran employees by leveraging empathy and flexibility into their recruitment and workplace culture.
How can

HR

support veterans through

out

the recruitment and hiring process

?
One of the biggest challenges veterans face when entering the civilian workforce is translating their invaluable experience and skills into corporate speak.
Coming from an environment where humility and teamwork are non-negotiables, many veterans may struggle to highlight personal achievements or individual contributions from their time in the service.
Recruiters can meet job-seeking veterans where they're at in the recruitment process by simply leaning into empathy and taking the time to slow down and ask questions to draw out a veteran's specific experience, accomplishments, skill sets, and interests.
Hiring teams must look at how they promote job openings or consider working with current veteran employees to refine job descriptions to be more inclusive for different populations.
What are the benefits of hiring a military veteran into your organization

?
Perhaps one of the most recognizable, but unsung, qualities of many veterans is both their resilience and adaptability. Yet, check any job description on a careers page and the "desired skills" section is full of tangible skills and abilities. Rarely will you see "resiliency" or "ability to achieve results with limited resources" listed.
Recruiters should consider looking past the tangible skills check list and look for the intangibles that military veterans bring to the table, such as:
Ability to collaborate and achieve results in high-pressure environments

Goal-oriented critical thinking
Leadership and followership qualities

Ability to learn new skills or concepts quickly and achieve results
Learn more about the challenges veterans face when entering the professional workforce and how recruiters and HR can support their journey in our latest Brews with Bruce Veterans Day Takeover.
Sara Vidoni, VP of Product Solutions, speaks with Solver veterans, Rob Yates, Director of Benefits Innovation Group and Marine Corps veteran; Lamisah Wood, Client Champion and Air Force veteran; and Kent Rausch, Head of Product Innovation and Air Force veteran about their experience re-entering the workforce and their advice for recruiters and employers.