Mental Health Support and Flexibility are Key to Better Employee Health Outcomes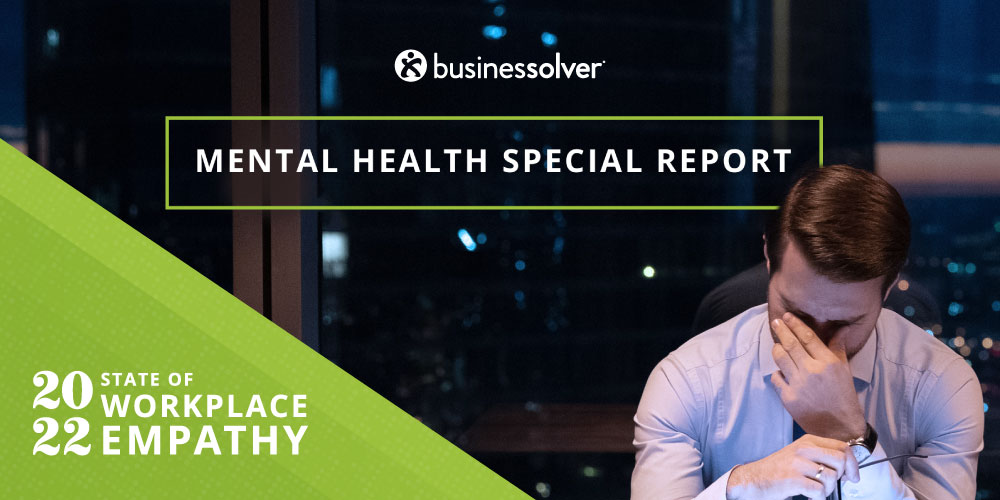 While we may be settling into the "new normal" of pandemic recovery—hello, relaxed protocols and fewer mask mandates—the data from our 2022 State of Workplace Empathy shows otherwise when it comes to employee mental health.
While the past two years have shed a clear light on the urgent need for mental health support in the workplace, the reality is that not much has really changed for employees during that time. We're seeing the results play out in an uptick in mental health issues and employees leaving in record numbers.
The Great Resignation shouldn't be a Great Surprise for employers, yet the lack of support in the workplace shows that employers are lagging in meeting employees where they're at.
Our 2022 State of Workplace Empathy data brings this reality to the forefront:
The mental health stigma in the workplace persists.

Flexibility is a top priority for employees as they navigate managing their lives during the pandemic.

CEOs are disconnected from their workforce—again.
We're not going to sugarcoat it: this isn't great news. But the silver lining in the data is that there's a clear path forward and it starts with empathy.
Employers need to do more to erase the mental health stigma.
The pandemic has put everyone's mental well-being under extreme pressure: half of employees and HR professionals experienced a mental health issue in the past year. And more than two-thirds say this was due to the pandemic
Yet as prevalent as mental health issues are, most employees feel anxious about reaching out for support. The majority worry their employers view mental health issues as a burden; these same employees also feel that reaching out to HR or their manager would put their job in jeopardy.
Workplace benefits aren't aligned with workforce priorities.
While employees and HR professionals are aligned both with their mental health experiences and desire for more empathetic support in the workplace, there's a clear breakdown between priorities and actual benefits being offered to employees.
Employees and HR professionals both highly desire flexible benefits, such as working remotely and paid time off, alongside mental health coverage in their medical benefits. However, our 2022 Empathy study shows that benefit offerings aren't aligned with these priorities—in most cases, there's a 65-point difference between desired benefits and offered benefits.
When we looked at what CEOs desire in comparison, the data highlights how their desire to "return to office" is driving a disconnect in empathy in the workplace.
Where employees and HR professionals indicated time away from the office as their preferred means to support mental well-being, CEOs preferred in-office resources, such as wellness workshops, relaxation rooms, and on-site mental health specialists.
Three ways HR and Executives can prioritize mental health in the workplace.
If 2021 was the year to provide more mental health support in the workplace, then 2022 is the year to implement that support as a permanent fixture in workplace culture and employee benefits.
Here are three strategies human resources and leadership teams can leverage to prioritize mental well-being in their benefits strategies:
Shift the benefits conversation from cost-saving metrics to empathy-based discussions.

Make mental health a top-down priority.
Align benefits with employees' needs and priorities.
Read our 2022 State of Workplace Empathy report to learn more about how prioritizing mental health in your benefits strategy can result in increased employee engagement, improved health outcomes, and a more empathetic work culture.