Low engagement, low budget or both, 2020 might be the year to try hosting a virtual experience.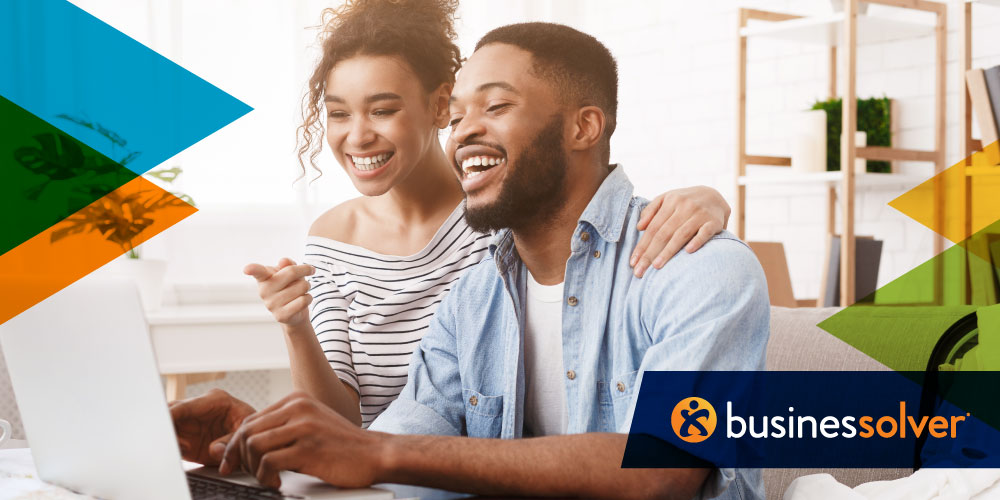 Low engagement, low budget or both, 2020 might be the year to try hosting a virtual experience.
If you've struggled to engage employees in the benefits and programs your organization provides, you're not alone. Even during annual enrollment season—when benefits should be top-of-mind for everyone—HR pros still find themselves wondering how to get their employees to pay more attention.
Why do I work 60 hours a week during annual enrollment?
What can I do differently this year?
How do I convince leadership to give me the resources I need?
And, new for 2020:
How am I going to do this in the middle of a pandemic?
New Normal, New Opportunities
For HR professionals, adapting to changes in the economy, labor market, regulations and worksite conditions is nothing new. The ability to pivot quickly is in their DNA.
The most forward-thinking HR pros are making the most of the pandemic by looking at annual enrollment as an opportunity to do things differently. And, maybe doing them better than before.
In fact, 77% of employers report they are adopting a full digital approach for AE 2021. This includes holding virtual benefits fairs in place of in-person events.
Why Go Virtual
At organizations with multiple worksites, those with a significant portion of remote workers or those with workers on different shifts, virtual benefits fairs are not new. In fact, they've been around since the technology began to support the delivery of benefits information in multi-media formats through interactive applications.
Just like an in-person event, a virtual benefits fair aims to:
Educate employees about their options
Connect employees to carriers and employer-sponsored programs
Create a sense of urgency before and during annual enrollment
Provide employees a safe environment for asking questions
Instill confidence in taking the next step—enrollment
Virtual benefits fairs have the additional advantage of potential cost savings. In-person events can be expensive in terms of staff time, event space rental, travel expenses, etc. However, 89% of businesses using event technology reported that they saved roughly 200 hours per year. And, 20% of respondents saved 360 hours or more per year.
Common Attributes
Virtual benefits fairs are not a "thing." They are an experience—an experience designed to meet employees when and where they like, and empower them to make the most appropriate choices for themselves and their covered dependents.
As such, today's virtual benefits fairs are delivered through a central digital hub, such as a website and/or mobile app. The most successful hubs have the following attributes:
A theme that reflects your employer brand and your employees' values
Easily accessible and easy-to-understand content
Videos configured to highlight your benefits, programs and consumer account offerings
Live and on-demand webinars
Online connections to carriers and service providers (e.g., live chat options)
Social channels for employees to engage with one another
A direct link to your benefits enrollment platform
Getting Started
First, don't be intimidated by the list above, especially if you're hosting your first virtual benefits fair. It's okay if you're unable to incorporate all these best practices during your inaugural event. Even those experienced in delivering virtual benefits fairs find opportunities for improvement each year.
Whether you're a beginner or a seasoned pro, there are some strategies you can adopt to ensure that your virtual benefits fair meets your employees' needs while achieving your unique business goals. Here are three:
Establish S.M.A.R.T objectives
Like many HR projects, success starts by establishing S.M.A.R.T. (Specific, Measurable, Achievable, Relevant and Timebound) objectives. This allows you to have productive conversations with your partners (e.g., IT department or external vendor, participating carriers, team leaders, etc.) and decision makers within your organization.
Make the business case to leadership
First, consider your audience. In 2019, 85% of executives believed in-person events were "critical to their company's success"—double the number from the previous year. While they're probably open to alternatives to an in-person benefits fair due to the pandemic, the current economic environment has made many decision makers very budget-conscious.
As you make your case, advocate for your employees at every opportunity. Even if you're not introducing any new plans next year, recognize that employees are facing a great deal of uncertainty these days. From May to June 2020, 44% of employees said they "did not know" how they would pay for a large, unexpected expense, compared to only 16% the year before. And, among those who responded they would "use cash savings," only 34% claimed this was an option in the first few months of the pandemic, compared to 63% the previous year.
Plan and pivot around the employee journey
Just as you have done for in-person benefits fairs, the focus for your virtual event should be on those you serve—your employees. As you develop your SMART objectives discussed in strategy #2, put yourself in your employees' shoes. Think of this as an employee journey. It begins when annual enrollment is the last thing on their mind, to curiosity about their available options, to participating in your virtual benefits fair, to finally enrolling.
To learn more tips about hosting a virtual benefits fair, check out our new guide, Ten Strategies for a Successful Virtual Benefits Fair below.