HR can play a key role in reducing employee benefits confusion through year-round communication and administration strategies.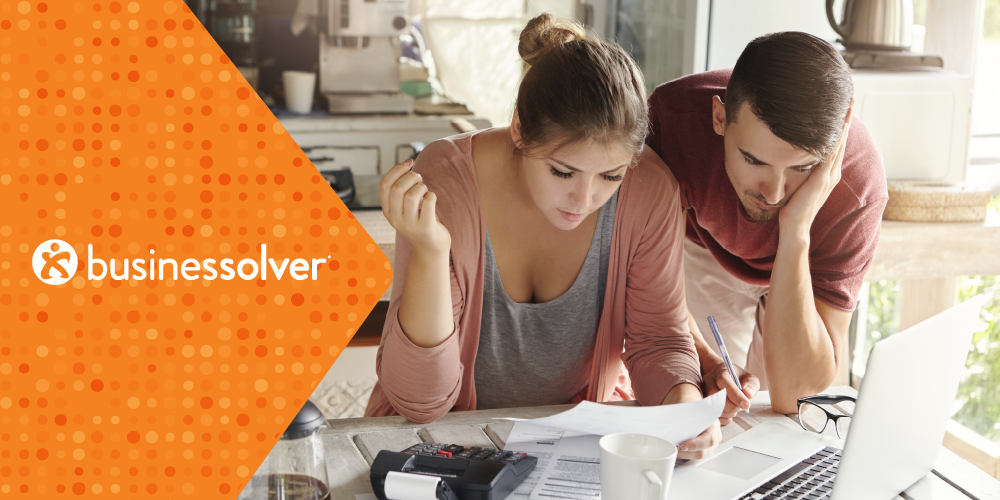 The data doesn't lie: Employees are still confused about their benefits.
But it's not just health care literacy that's taking a toll on their understanding. Financial preparedness and risk tolerance play a key role in how employees understand which benefits they need and how to use what's available to them.
In our fourth annual MyChoice® Recommendation Engine Benefits Insights Report, we look at how financial preparedness and risk tolerance affect employees' benefits understanding.
It's clear that employees across the board need guidance and support to:
Elect the right benefits and use them effectively.

Forecast their health care spending and where to prioritize (or deprioritize) purchasing decisions regarding selecting plans and accessing care.

Reconcile their lifestyle and risk tolerance with the decisions they make about their financial, physical, and emotional health.
Empowering employees through year-round benefit engagement strategies is critical to reducing confusion and improving how they choose and use their benefits. But to be effective, those strategies need to be deployed consistently and uniquely tailored to employees' needs and knowledge gaps.
Here's a look at what our 2022 MyChoice Recommendation Engine Benefits Insights Report data shows us.
Employees don't view their lifestyle, finances, and health as integrated concepts.
For the third year running, 31% of employees who used the MCRE say they are confused about their benefits. The complexities surrounding health care are taking a toll on how employees prepare themselves for unexpected costs and benefit elections.
The data also shows us that employees are disconnected from their financial well-being and often don't understand how their lifestyle behaviors play a key role in their overall health. This could feed into their confusion, especially when it comes to making yearly health and benefit elections.
Here's how the data stacks up:
The vast majority of MCRE users say they are "healthy" (60%) or in "average health" (35%). Yet, over half of these same employees (60%) take two or more prescriptions.

The thought of a $6,000 emergency room bill leaves 44% of employees feeling "panicked," highlighting the disconnect between financial preparedness and health benefits.

Half of all employees describe their lifestyle as "golfer" (49%) and said they are "cautious" (51%) when it came to risk tolerance.
Interestingly, those in the low-to-mid range salary bands ($30,000 - $50,000) are split, making up more than a third of the users who say they are "real risk takers" (40%)

and

the most "risk averse" (40%).
Human resources can (and should) help improve employees' financial literacy.
The data sheds a harsh light on employees' financial behaviors.
Many employees are financially unprepared for surprise expenses, tracking with industry data showing that medical debt is one of the leading causes of bankruptcy.
Less than a quarter of employees are saving money, yet a vast majority are also unwilling to spend money to cover unexpected bills (assuming they even have savings to dip into). While the preparedness stats improved ever so slightly compared to last year, there's still a lot of room for improvement.
It's all dollars and cents until the bills roll in:
Slightly more than half (55%) say they only "sometimes" save for emergency expenses while 12% say they "never" save.

When asked about their rainy-day funds, 34% said they're unprepared while 33% said they have some savings, but not enough to cover the whole bill.

Nearly half (45%) say they could cover a $6,000 emergency room bill but would prefer not to while 55% of employees say they "sometimes" spend more than they earn—highlighting an inconsistency in employees' financial behaviors and their understanding around how to protect themselves from health and financial emergencies.

Preparedness for unexpected bills ticked up two points from 2020 to 12%, but these employees still sit solidly in the minority.
Additionally, the data shows a correlation between income and health literacy:
Those who make $100,000 or more a year describe themselves as "pros" at understanding their benefits (31%) or having basic understanding (27%), making up the majority of respondents across both answers.

Those who make $50,000 or less represent over half (51%) of those who are confused about their benefits.
How can human resources drive better benefits engagement?
If the data leaves HR teams with just one take-away, it's that an effective benefits engagement strategy needs to expand beyond annual enrollment. By leveraging year-round engagement strategies, HR can play a key role in closing that gap to help drive better outcomes across the board.
That sounds deceptively simple, so here are a few key action items inspired by the 2022 MCRE report:
Ditch the jargon.

Use language employees will understand so that they

can

understand their benefits.

Leverage technology

that empowers employees through usability and access to resources.

Incentivize employees

to prioritize preventive care options, like annual exams, and connect the benefit of doing so to financial outcomes, like lower deductibles and catching big issues before they enter crisis mode.

Use personalization to spotlight under-utilized benefits

, like financial wellness and mental health support to help steer employees to critical resources, improve their literacy, and drive better health outcomes in their moment of need.
Want to learn more about the literacy gaps affecting employees' benefits confusion? Read the full 2022 MyChoice Recommendation Engine Benefits Insight Report now!