As things have unfolded over the last few months, it is often difficult to find the right words.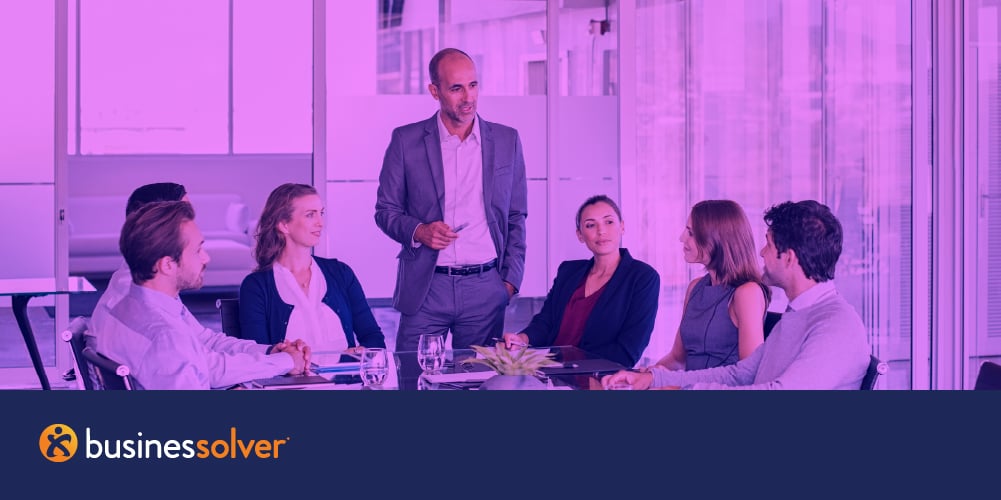 The current events of our country are heartbreaking. I have never experienced the prejudice, the abuses, the pain, the systematic distrust and racial profiling. But just because I haven't experienced it, doesn't mean I don't care.
As a community, a country and a workforce, we are facing many difficult and uncharted moments. From discussions on how to rebuild from a COVID-wrecked economy, to challenging our assumptions and actions in an effort to fight for justice, peace and dignity for every human being, there's one thing I know for sure. It starts with me.
This is a critical moment for leaders in our country. The problems we face are not easy and can't be solved by dollars or even words. But we must start somewhere, and that means having open and authentic conversations, leaning into and leading with empathy.
Today and going forward, I'm not just Chief Executive Officer at Businessolver, I also commit to the role of Chief Empathy Officer, because what we need more than anything right now, is more people practicing empathy and forgiveness, and that must start at the top.
Through five years of data, our State of Workplace Empathy Study has shown that empathy was already a must-have for organizations even prior to our current situation. Now, as our fifth-annual study is released, it's even more critical for employers to connect with their workforce through empathy over our shared challenges.
Yet despite empathy's value to employees—each year our data shows over 90% of employees believe it's important for organizations to demonstrate—there are persistent disconnects between what leaders think about empathy and the way that employees experience it. To support a resilient workforce and overcome the challenges we're currently facing, leaders have to take on a dual role and that starts at the top as the Chief Executive Officer must also be the Chief Empathy Officer.
What does it mean to be a Chief Empathy Officer? It starts with leaders listening, embracing the data and understanding some crucial developments we've seen in our fifth State of Workplace Empathy Study:
Empathy's value in the workplace has risen over the years, but progress has stalled. To be frank, leaders think they're doing better on empathy than employees say they are. In our 2020 data, 91% of CEOs say their company is empathetic, but only 68% of employees agree. This is a four-point decline in employees saying their organization is empathetic from 2019. Overall, 83% of CEOs say organizations as a whole are empathetic, but less than half of employees (48%) say the same.
Leaders often underestimate and risk missing out on empathy's business impact. Our 2020 survey shows that employees value empathy for driving greater productivity on the job. In fact, 76% of employees say empathy results in more productive employees, and 78% say it leads to more motivated employees. Unfortunately, CEOs don't often see that connection—just over 50% of CEOs agreed that empathy inspired productivity and motivation. However, 82% of CEOs believe a company's financial performance is tied to empathy which calls out the disconnect related to the impact of workplace empathy. Before leadership can implement meaningful approaches to empathy, they need to understand why it matters to their employees.
Employees are calling for greater support of their total well-being. With workers facing extreme uncertainty over physical health, job security and more, anxiety and mental health are increasingly urgent issues that leaders, as Chief Empathy Officers, must address. Our study shows that 96% of employees believe mental health is as important as physical health, yet over three-quarters (76%) say companies view someone with a mental health issue as a burden. Relatedly, 92% of employees say companies should be doing more to address the overall well-being and needs of their workforce, and 100% of HR professionals surveyed agreed, a 15-point increase from 2019 for the latter group.
To create a more sustainable and empathetic organization, it's time to resolve the disconnects between leaders and employees on workplace empathy. In the face of these historic challenges, it may seem overwhelming, but leaders can start with the following steps. Progress will come from what people 'experience', not what they hear.
Develop open, direct lines of communication. Executives need to create opportunities to listen to employees' concerns, even if it is in a virtual format during periods of remote working or social distancing.
Consider cross-generational empathy training, as more employees today (73% in 2020 vs. 65% in 2017) believe that empathy can be learned.
Empower change agents across the organization. CEOs can set the tone as Chief Empathy Officer and encourage managers at all levels to carry that message throughout their company.
Support overall employee well-being, including mental health. Reflection and honest conversations can start to dismantle the stigma around mental health issues and deepen empathy from the top of an organization.
By listening and working together, we can make the most of these challenging moments, and empathy is the way forward.