Desperate times call for desperate measures.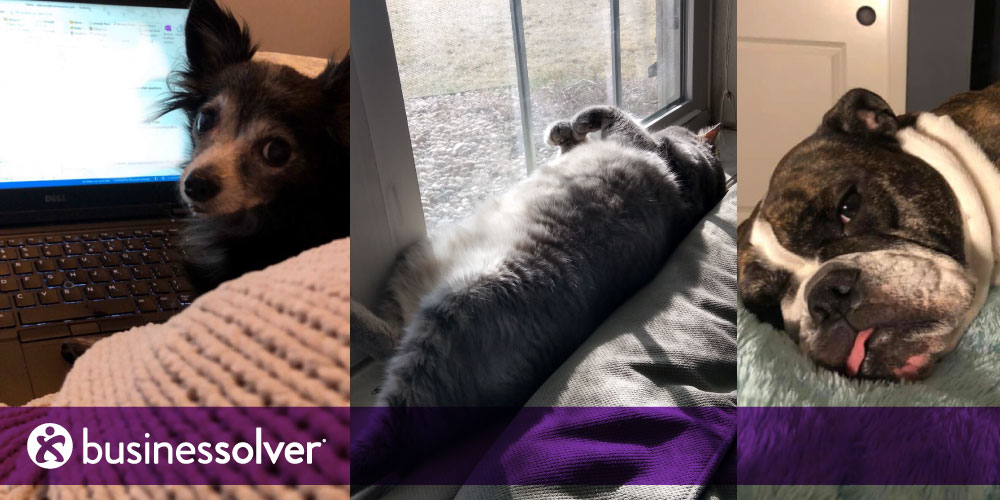 Due to Coronavirus, our entire workforce has gone completely remote. Before the COVID-19 outbreak, our third largest "office" was our remote workforce, which gave us a little bit of insight into what it takes to successfully transition our offices. I'm happy to say, we mobilized quickly and efficiently.
However, a few days into our transition we realized something. There was a whole population of dedicated workers we had not thought to mobilize. But, we needed all hands on deck, which is why we called on our F.U.R workforce population.
Formidable. Unique. Ruff-ians.
We only call them in on sensitive topics. The, "go get it!" type of projects. The projects that need to come out, well, purrfect. We needed a few good boys and good girls on our side.
And let me tell you, they were chomping at the bit to start! Although it's been a little difficult to keep some of them productive for the whole work day, they are really giving it their all.
We wanted to highlight a few of these exemplary FUR workers.
We know this is a difficult time for many. Which is why we wanted to give you a smile this April 1st. We are here to support you and your employees. Please visit our dedicated resource page below for videos, blogs and other helpful content.