Benefits awareness is about more than just boosting employee engagement—it can drive total well-being and play a big role in preventive care and early detection. Breast cancer is no exception.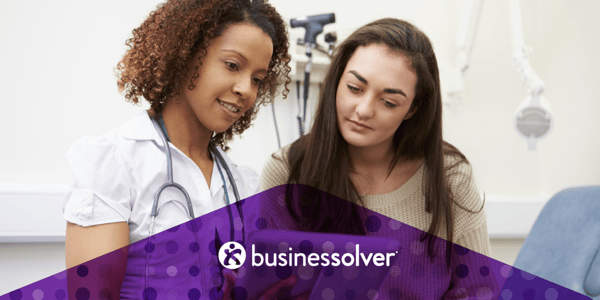 Breast cancer affects 13% of all people each year and is the second-most common cancer in women after skin cancer. Detection is key in winning the battle. Those who are diagnosed with breast cancer at an early stage have a 93% higher survival rate.
Regular physical exams, check-ups, and screenings give people a chance to detect cancer, and other chronic illnesses, as early as possible. However, many non-emergency procedures and preventive care visits were put on hold during the height of the pandemic, which means many people are long over-due for their yearly doctor exam.
HR teams across the country honored breast cancer survivors and families last month, but the fight continues around the clock for the millions diagnosed with the disease.
HR and benefits teams must drive awareness about the wellness benefits they offer, including preventive care and chronic condition support, to their organization.
How can HR drive engagement with preventive care?
It's no secret that benefits literacy and understanding is low across the board, so there's never a "bad" opportunity to drive awareness. However, HR teams looking to level-up can tap into their inner marketers to leverage communication strategies to get the word out about benefits to their employees.
Building benefits engagement and driving awareness starts with good communication:
Using communication methods your employees prefer to communicate or engage with (for a majority of our clients, email is the preferred format).

Ditching the jargon and using plain language to break down complex topics and help employees understand the value of the benefits available to them.

Speaking to the financial component of preventive care and condition management, such as zero-copay services, pre-tax benefits, and non-electable point solutions.

Personalizing the communications

being sent out so that employees are reading, seeing, and hearing things that are relevant to them.
Sending out reminders about regular health to-dos and benefits, like seasonal flu shots and yearly screenings.
The one thing to take away here? Long PDFs and jargon-filled communications aren't the way to go anymore. Put your efforts into building out benefits comms that are approachable and truly help employees understand the value and the benefit to them.
What benefits can employers offer to bolster

preventive care and early detection

?
It's important to remember that each employee is different, with unique needs and wellness goals. Building out a holistic benefits plan is critical to both meeting employees where they're at and creating a more equitable and empathetic health care experience.
But that doesn't mean there aren't scalable solutions out there to help you cast a wide net for your population.
HR and benefits teams should consider point solutions and partnerships available to them through their benefits administration technology vendor. Not only does this ease the burden of benefits administration, it also helps keep things in one place for employees.
Benefits like an EAP, care navigation, telemedicine, and financial protection can help ease the stress of health care, from regular office visits to cancer care.
Your benefits are only as good as their relevancy to employees. Benefits teams should consider using data—such as employee feedback forms and utilization statistics—to better understand what employees need, want, and will benefit from in the plan.
Want to learn more about how a holistic benefits experience can help boost engagement with preventive care? See how personalization can drive self-service and activation with benefits.