Ask any human resources professional how their career has evolved over the past few years and you're likely to hear quite the story of evolution.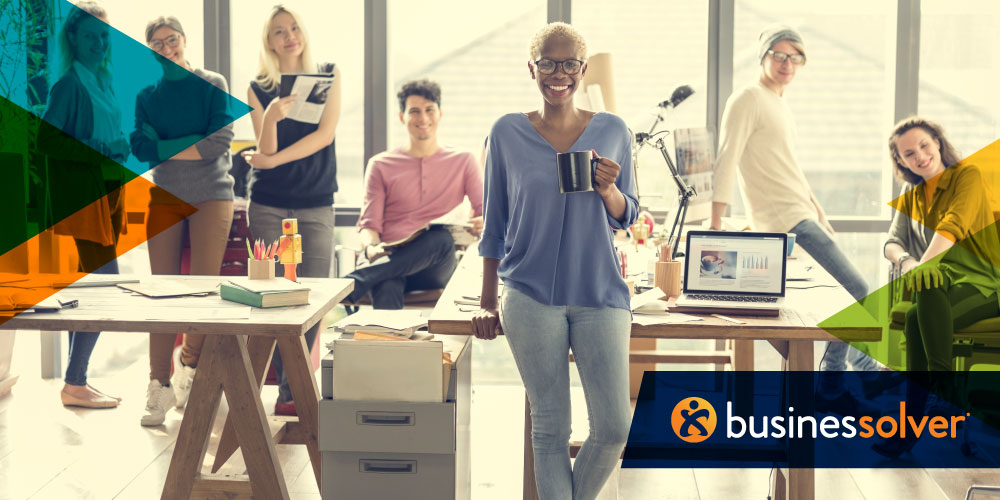 HR, like all segments of business, has been impacted by significant technological, cultural, and demographic shifts. What's unique about HR's evolution is that while the technical processes may change, the bottom line remains the same: HR professionals are still every company's go-to resource for personnel and benefits insights.
Looking at the rate of change with a wide lens, it might be hard to determine where a dedicated HR leader should prioritize their efforts. With 72% of HR professionals concerned about losing talent over the next 12 months, HR departments are looking for answers. Is recruitment the most important in today's competitive labor market? Should HR staff be looking to optimize all internal operational processes? Will a new suite of perks best serve existing employees and attract new ones?
All businesses will have their own ways of answering these complicated questions, but there is one thing that the data proves time and time again: benefits matter. In today's labor market, when keeping talent in-house is a challenge for many organizations, finding a way to prioritize benefits remains a key driver of well-being, productivity, and retention rates.
We looked at the top three challenges facing HR professionals in 2019, as reported by Human Resources Executive, and found that attention to benefits can help address them all:
How do I recruit key talent in today's recovered economy?
Over 32% of HR professionals are asking themselves this question. And with 44% of them spending the biggest portion of their days on recruitment, it's a significant concern.
Revisit your messaging. If you're not seeing the pickup you'd like with your benefits investment, it might be worth taking a look at how you're advertising your offerings. You may be offering excellent benefits but failing to include them in job postings or on your recruitment webpage. Don't let your efforts go to waste — make it clear that you're thinking of how to offer the very best in support to your current and prospective employees.
Think about perks. Flashy, expensive benefits are what get the headlines. After all, who doesn't want free daily lunches or unlimited health care? But for most businesses, these are simply untenable to maintain. Luckily, perks can offer a lower cost alternative but manage to have similar effect on employee sentiment. Consider options like designated mental health days or flex time policies. They've been shown to be in demand in today's economy.
How do I ensure that employees remain engaged and productive?
Engagement ranks equal to recruitment when it comes to HR professionals' concerns, with 32% saying it's their biggest challenge.
Consider well-being programs. One of the themes we observed in our 2019 State of Workplace Empathy Study was the importance of programs that support employee well-being, particularly when it comes to mental health. Providing health care benefits that support mental health options or offering mindfulness programming in the form of yoga classes or quiet workrooms — these are the ways to make sure you're speaking to the stressors facing today's workers.
Remember employee finances. There are myriad reasons to care about supporting your employees' finances, not the least of which is that 54% of employees are concerned about it. As with any stressor, it doesn't go away when the workday begins.Options like savings goal accounts or student loan support programs demonstrate empathy and ensure your employees are able to give 100 percent of their attention at work.
How do I attract and recruit diverse talent?
A commitment to bringing more diverse talent into the workplace is one of the most important and rewarding responsibilities that HR has. But how to do so remains the most pressing concern of over 26% of HR professionals.
Prioritize diversity and inclusion. When we talk about diverse talent in the workplace, we're also talking about a diversity of workplace expectations. One direct way to demonstrate your commitment is to create Diversity & Inclusion Programs that show an awareness of the unique needs of your workforce. It gives you the ability to show prospective employees that you value their contributions — plus, minority employees see D&I Programs as key drivers to retain talent.
Look at benefits that accrue value over time. A lifetime commitment to an employer might be a thing of the past, but that doesn't mean there aren't ways to build loyalty today. Benefits such as HSAs or 401(k) plans are the contemporary alternatives to a lifelong pension agreement — and they're more financially viable for most employers. Just make sure you're communicating this value to employees in regular HR communications.
In the fast-paced world of modern human resources, it feels like there are a million priorities to focus on at any given time. But more than ever, a return to the foundations of our discipline —benefits and what they mean to employees — remain the most impactful way to make a difference in your company.
Check out our white paper, Break Through with Benefits to get more tips on communicating your awesome benefits offerings to your employees.