The last 12 months have reminded us that the regulatory environment surrounding employee benefits is constantly evolving.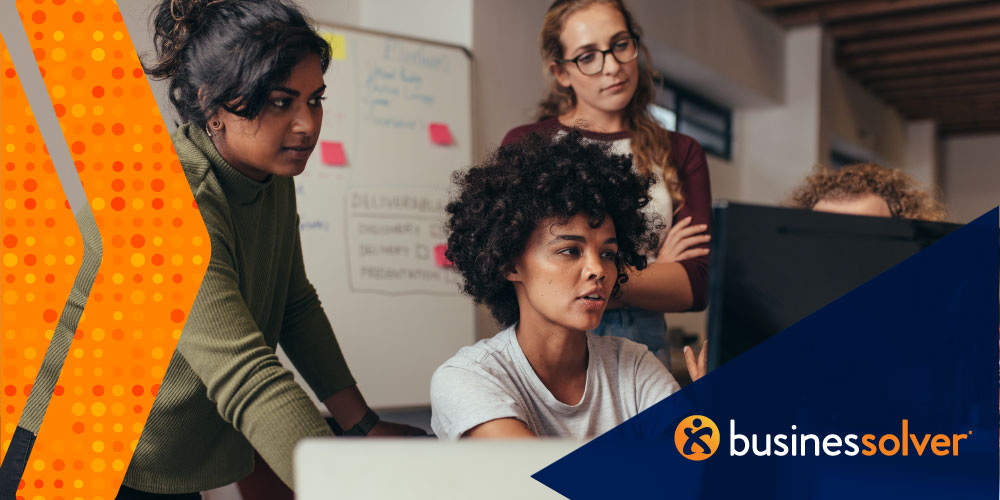 So, what's in store for benefits compliance in 2022?
As discussed in my recent Brews with Bruce chat with Ben Conley, the benefits compliance landscape shows no signs of slowing down in 2022. Just last week, the White House announced that private insurance companies must pay for at-home COVID-19 test kits. This came mere days after Washington released increased penalties for HIPAA violations and plans to permanently extend the timeline for submitting 1095 forms.
What's all this mean? For me, job security. 😊
For Businessolver clients and the larger HR community, it's another reminder that benefits compliance is anything but static. It can really keep you on your toes.
That said, there are some issues we can predict with a high degree of certainty. Here are three to watch for in 2022, all of which will be covered in more detail on our Dec. 16 webinar.
Federal COVID-19 vaccine mandate
The Biden Administration's vaccine and testing mandates for employers with 100 or more employees, certain health care providers, and federal contractors, continue to face significant legal challenges. While this issue is likely headed to the Supreme Court, employers need to prepare now for the eventuality that the executive order is upheld. Here's what you need to know:
As a follow-up to plans outlined in September impacting employers with 100 or more employees, the rules were published as an emergency temporary standard (ETS) by the Occupational Safety and Health Administration (OSHA).
It's important to note that the ETS requirements apply only to employees entering the employer's workplace or those working offsite with other individuals such as coworkers or customers. It does not apply to employees who work remotely 100% of the time, those who do not come into contact with coworkers or customers, or those who work exclusively outdoors.
This means that some industries will be more impacted than others, such as manufacturing and hospitality.
As individual states issue their own requirements for employers, it's important to remember that the federal ETS was written to supersede those state laws and regulations. "In particular," the guidance says, "OSHA intends to preempt any state or local requirements that ban or limit an employer from requiring vaccination, face covering, or testing.
Cost transparency
In just a few weeks—Jan. 1, 2022—parts of the Transparency in Coverage Final Rule and the No Surprises Act, will go into effect, mandating employer plan sponsors and health plans to provide crucial pricing information that could empower consumers to make better-informed decisions about their care.
Health care stakeholders agree: this development is good. If implemented in a meaningful way (including the portions due by Jan. 1, 2023, and Jan. 1, 2024), these rules will help consumers not only make better health care decisions, but achieve improved health outcomes, as well. In addition, they could result in cost savings for both the consumer and the employer.
That is, this has the potential to reduce trend in 2022 and beyond. But—and this is a big "but"—only if consumers understand and use the data and tools available to them.
To be honest, the "requirements" outlined for 2022 are more the responsibility of the carrier, not the employer. Yes, self-funded plans will do well to spend resources that help their members take advantage of the new levels of transparency. But the real savings will be realized after Jan. 1, 2023, when members will be able to "shop" the 500 services and items outlined by the new regulation.
State-led privacy protection regulations
As I speak with Businessolver clients, the trend toward consumer protection is one of the lesser understood compliance issues on our collective radar these days. We'll unpack them all on Dec. 16. For now, here's what you need to know about two of the most impactful consumer protection initiatives.
Virginia: The Virginia Consumer Data Protection Act (CDPA) applies to entities that conduct business in Virginia or target products and services to Virginia residents. The law provides expansive consumer privacy rights, such as the right to access, right of rectification, right to delete, right to opt out, right of portability, and right against automatic decision-making. The act includes a broad definition of "personal information," a "sensitive data" category, and data-protection assessment requirements for businesses that control the data.
Colorado: Under the new law, as in Virginia, Colorado consumers will have new rights to access, correct, delete, and obtain copies of their personal data from covered businesses and, significantly, to opt out of having their personal data used for targeted advertising.
Learn more
Register for the 2022 Benefits Compliance Preview webinar on Dec. 16. And bring your questions!
If you'd like a little preview of the webinar, check out our most recent Brews with Bruce conversation with Ben Conley if you'd like to dive deeper now.