We are all facing unknowns—as employers, as employees and as individuals with loved ones.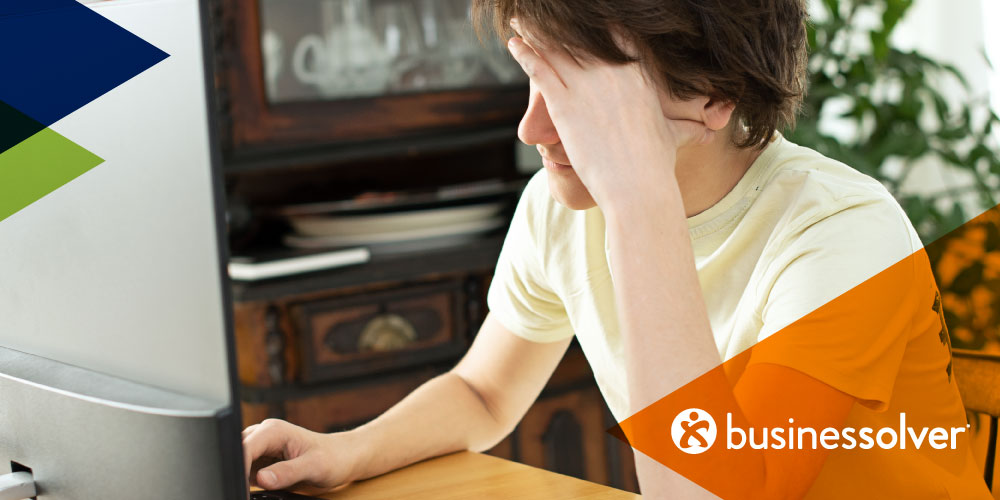 At work, employees are justifiably concerned about the effects of the coronavirus on their jobs and their benefits. They are looking to you, their employer, for information and guidance.
We're in uncharted territory. Employers have never before needed to communicate the impact of a far-reaching global pandemic.
While there's no one-size-fits-all solution, there are best practices that can help guide your plans as the situation continues to unfold.
Here are some tips to consider as you communicate with employees.
State the facts. There's a lot of misinformation swirling around and employers are in a special position to be able to promote relevant and factual information. Make sure you get your information from trusted sources—like the CDC—and only share what you know to be current and reliable.
Create a communication hub. Because the situation is evolving, employees will need access to information on an ongoing basis. The best solution is to create a single source for them to access, like your intranet or benefits platform. Be sure to keep it up-to-date.
Skip the spin. Now isn't the time to be overly corporate or formal. You want to sound competent but not removed or unsympathetic. We are all in this together and people need to understand that their employer isn't simply operating in business-as-usual mode. Consider the tone and make sure it's empathetic. You may want to test-market messaging with an employee task force.
Show your human side. Again, these are not business-as-usual times. Employees need to see that you are addressing what's happening with humanity and empathy. You want to demonstrate that you are connected and present. You can do this not only with the tone of your communications but also with the cadence. Regular updates show leadership is staying current and is interested in keeping employees informed. Consider creating a schedule to send out communication, or, better yet, do a video conference update.
Listen first to identify employees' chief concerns. You may know exactly what your employees are worried about—then again, you may not. Their concerns may change over time. And, it could be different in various locations and among employee groups. To demonstrate that you're listening, you need a way to take your employees' pulse. Set up a formal way for people to ask questions or consider a periodic feedback survey and adjust messaging to ensure you address employees' state of mind.
Look for inspiration. There is always a silver lining, and that's true even now. As people learn how to work remotely they are innovating and succeeding in new, often surprising ways. Those who are essential employees doing front-line work, including healthcare workers, are supporting each other and the public at large in challenging environments. So, in addition to sharing factual information employees need, you want to share stories that highlight the way people are successfully adapting to the new normal. Celebrate resilience and creativity to keep a positive and optimistic outlook.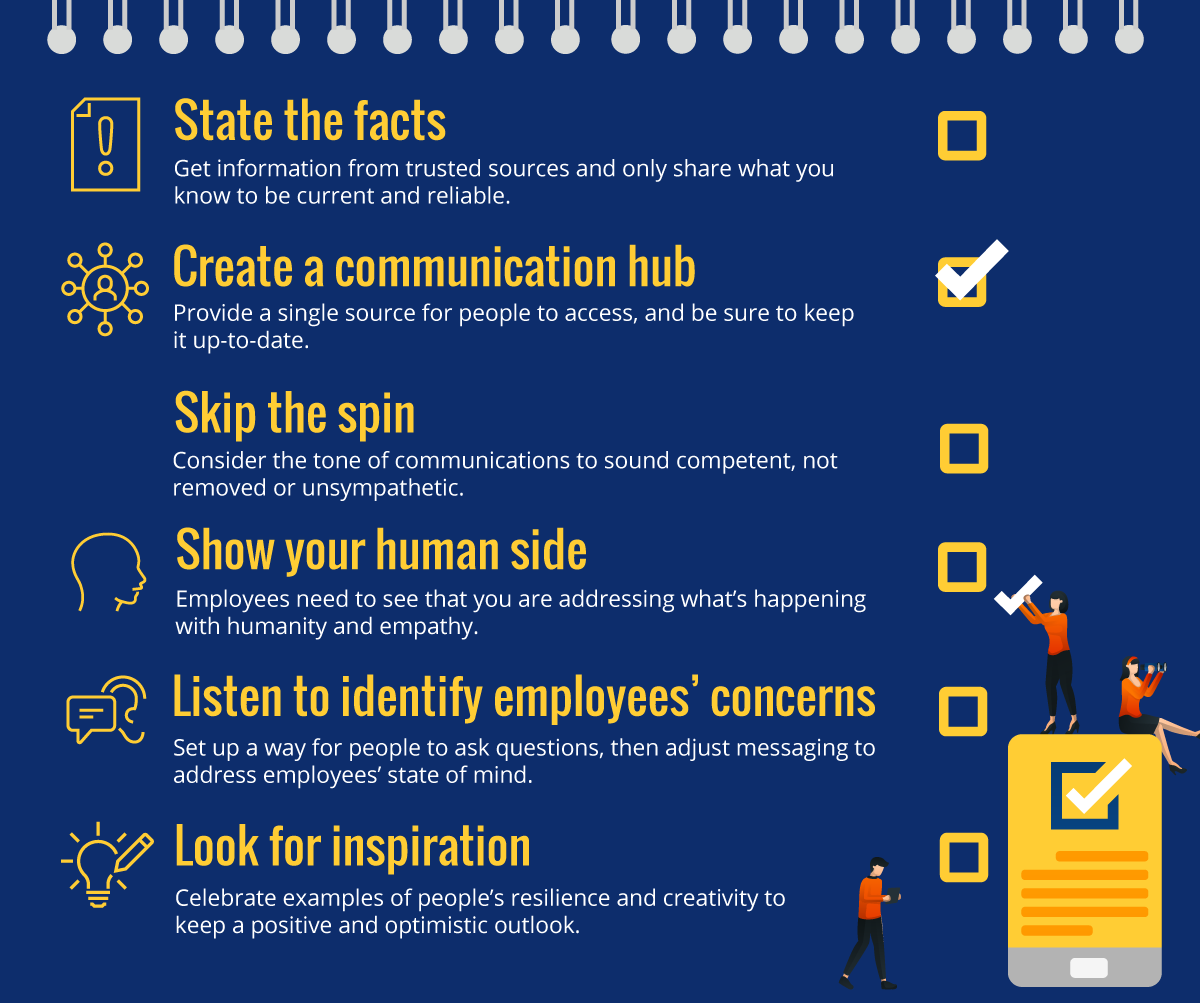 If you have more questions about communicating during a stressful time, check out our candid discussion here.
For more resources on COVID-19 check out our page below.