They say life's a journey, not a destination.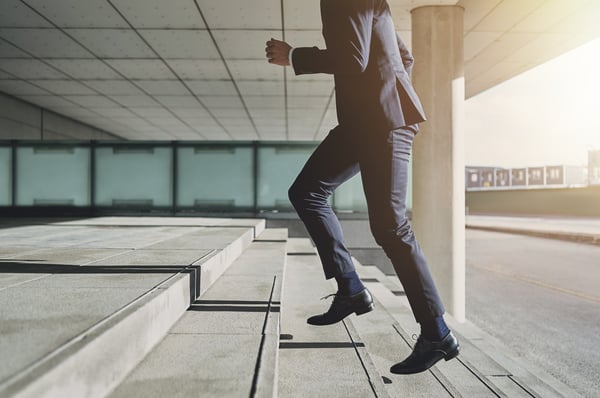 Having spent my career dedicated to helping companies achieve organizational excellence and process improvement, I believe those wise words also apply to the Baldrige process. When pursuing the Baldrige criteria, you're never finished; you're always on the journey.
The great thing about that is that you're always learning – and at Businessolver, we believe we're in it together. It's how we bring to life the Baldrige "All teach, all learn" philosophy. We recently submitted our second Baldrige application, and in reflecting on where we started and where we're headed, I see clear connections between our own quality journey for improving Businessolver's process and performance and the six Baldrige steps used to evaluate organizations.
Read the criteria. At Businessolver, we apply this to answering, "What are the requirements?" Whether it's a request from a client, a regulatory mandate, or other business imperative, it's important to start with the basics.
Identify 4-6 key factors. This is the step to distill criteria or information – which can be all-encompassing – into what is truly most critical for leadership, the workforce and strategy to deliver results that are important to the customer and the organization.
Analyze the application. In this step, it's key to closely examine what is actually going on in our current process vs the requirement, and where our process might be misaligned compared to the criteria.
Determine approximately 6 areas of strength and opportunity. Here, we identify what is going well and identify process gaps so we can improve. Of course, the latter is always the more difficult; we never want to dwell on our mistakes or instances when a process went awry. However, it's that openness and purposefulness that we apply to the Businessolver quality journey that allows us to humbly take steps to improve.
Write comments. We love to communicate at Businessolver, so this step comes a bit more naturally to us than the others. It's where we summarize in a report, action plan, or email to keep a written record of our progress in process.
Determine scoring range. In this step, we determine our performance compared to the requirement in step one. With that, the process continues full circle. And even separate from the infrastructure of the Baldrige criteria, these six steps can be woven into an organization's fabric and applied daily to an ongoing quality initiative. Whether pursuing the Baldrige criteria or not, what matters most is committing to the notion that we're never finished; we're always on the journey.