When employees feel their best, they perform their best.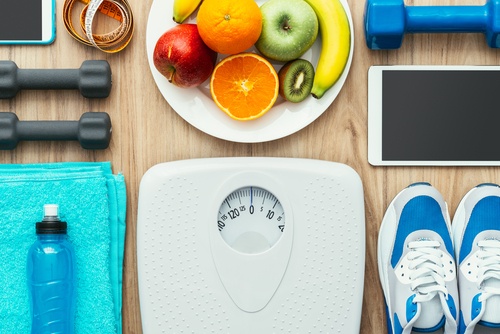 Making employees' health, wellness, and overall well-being a top priority is a huge part of our culture at Businessolver. That's why we're so happy to be recognized by the American Heart Association as a 2016 Gold-Level Fit-Friendly Worksite!
The honor is extra special because we work hard going the extra mile to weave fitness and wellness into the workday – we give employees access to our onsite exercise facility Fitnessolver, plus onsite massage therapy, ergonomic consultations, and healthy nutrition options throughout the office. While our main focus is on taking care of our people, we also take health and wellness so seriously because we know that American employers lose an estimated $225.8 billion a year in healthcare expenses and health-related losses in productivity.
Creating a healthy worksite is the ultimate win-win: It improves the health of your employees, leads to lower healthcare costs, and boosts employee engagement and satisfaction by giving them tangible ways to show you care about their well-being.
Making a dent in that $225.8 billion loss and building a healthier workforce nationwide will take all of us. I understand it can feel overwhelming, but here are five simple ways to get going:
Put one foot in front of the other. Every April, the American Heart Association celebrates physical activity, so now is the perfect time to get employees moving! One easy way: Start a walking club that meets a few times a week during the lunch hour. Or, shake up the traditional meeting format by hosting walking meetings. Walking has the lowest dropout rate of any physical activity – after all, it's free, requires no extra equipment, and almost everyone can do it – making it one of the best ways for employees to get and stay active.
Ditch the donuts. Donuts are a popular carrot to boost employee energy and participation in meetings, but we all know that sugar-high does not last long. Instead, why not try … actual carrots? Or some other healthier alternatives like fruit, granola bars, or trail mix.
Throw down the game gauntlet. Gamification is increasingly being integrated into wellness programs – and for good reason. The support of coworkers and the thrill of competition have been shown to be strong motivators in keeping employees engaged in fun ways to promote physical activity, nutrition and well-being.
Get comfy. Designing a workspace that is efficient and comfortable is a considerable investment, but worth every penny. An ergonomic workspace improves employee productivity, safety, and comfort, resulting in increased performance, satisfaction and ultimately, higher profitability for your company.
Talk as you walk. The American Heart Association has an insightful playbook (that's free to download!) with examples of employee communications, engagement tools and policy recommendations to help your employees feel supported and well-equipped to begin their journey to a healthy lifestyle.
These tips won't save billions in one fell swoop, but taking small steps together will get us closer to the healthy and engaged workforce we all want. Just like with fitness, inactivity makes the problem worse. So let's lace up and start moving toward better well-being.