With unemployment numbers at record lows, and the addition of 313,000 jobs in February, companies are battling for talented and qualified employees to join their teams.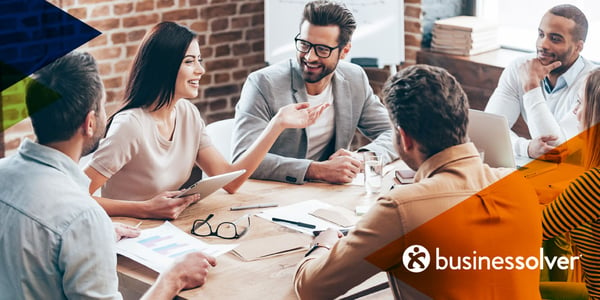 Creating a solid cultural atmosphere is key to a successful business and essential to recruiting and retaining employees. Plus, developing your unique company culture can also set you apart from your competitors and enhance your brand.

Leading company culture expert, Ginger Hardage, transformed Southwest's company culture initiatives making Southwest one of the most decorated best places to work – appearing on FORTUNE's "Top 10 Most Admired Companies in the World" list 23 times! She's received countless awards including PRWeek's Top 50 Power list. Here's what you can learn from Southwest's enduring company culture from Ginger.
Put people first – A company is only as successful as the people who come to work every day and try. When thinking about your company culture, think about the people who make up your company, and that includes you. Company culture is not only important to employee retention, but also for productivity. Employees who enjoy the company culture tend to enjoy their work more and are more productive as a result.
Treat your employees like family – This means having an understanding that everyone is human. There is life outside of work and having empathy for your employees is key to creating a lasting company culture that values your employees' feelings. Fostering a company culture that is based on empathy has been proven to increase productivity, retention, and overall happiness in the workforce.
Nurture your culture – Once you have a good handle on what your company culture is, don't just set it and forget it. A positive and strong company culture needs consistent nurturing. At Southwest, Ginger worked tirelessly to check in with employees and created a two-way street of communication to help improve and inform current cultural initiatives. Her current project, Unstoppable Cultures, launched in 2017, is a brand designed to help organizations create and sustain cultures of enduring greatness. In the manifesto, one point stands out, "we believe it's OK to come to work with a smile but leave with a bigger one. "Think about how you can put smiles on your employees' faces and sustain those smiles into the future!
Stay ahead of the times – The HR benefits industry is constantly changing. With innovations in AI and machine learning, HR professionals need to think about creative ways to improve company culture without losing the human touch. There is a lot of responsibility in fostering a company culture that is sustainable but also flexible. As Ginger states, "freedom trumps rules, and autonomy beats handbooks every day of the week." Don't be afraid of change, keep adjusting, listen to employee feedback and make improvements to your culture strategy to keep it fresh and relevant.
Share – What's the good of creating an amazing company culture and then not sharing it with the world? This is where social media can really help you get your message out there. Build a company Facebook or LinkedIn page and share photos of your team having an amazing time at one of your employee events. Did you volunteer recently? Share your company's experience online to spread the word of your positive culture.
Want more tips sent directly to your inbox?