Despite employees' newfound comfort level with seeing a provider in a virtual environment, telemedicine's full potential remains largely untapped.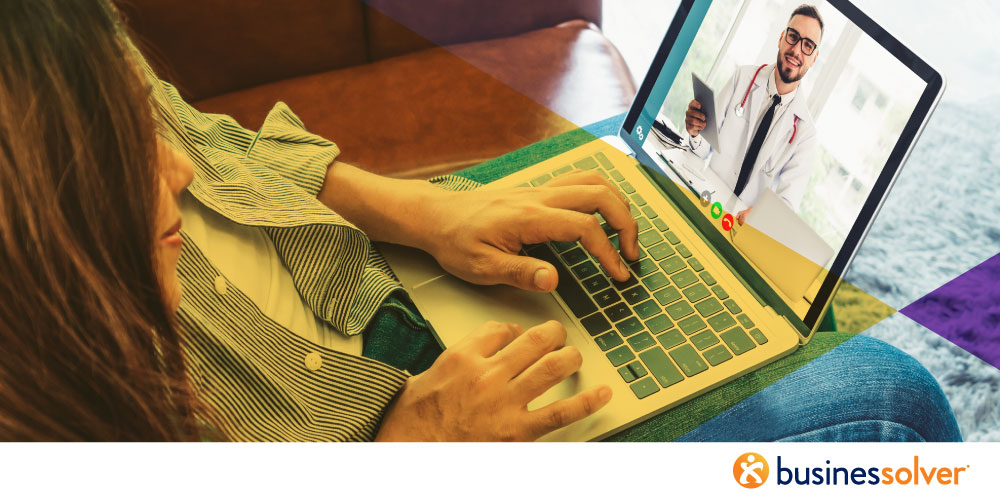 Well, 2020 has certainly been a year to remember—or forget. As HR professionals look forward to ushering in a new year with the promise of a COVID-19 vaccine and a recovering economy, it's important to understand that your employees may still need a lot of support in using their benefits in 2021. In fact, nearly 40% of them have already reported high levels of confusion about their benefits, an increase of 25% over pre-pandemic levels.
Low benefits literacy, combined with an increasingly complex health care system and rising costs, makes a strong case for helping your employees maximize their benefits. Fortunately, today's employers have access to an ever-expanding array of technologies and services that can help their employees make the most of their benefits.
In this second installment of our four-part blog series, we'll explore how integrating telemedicine into your employees' overall benefits experience can improve their health and well-being while positively impacting your bottom line.
The revolution was not televised; it was downloaded to smartphones
In early 2020, the U.S. experienced a revolution—or perhaps a revelation—in the need for remote care in a socially distanced world. Faced with the prospect of exposing themselves or others to COVID-19, a Johns Hopkins study found that 20% to 30% of Americans stopped going to community physicians, while the Commonwealth Fund reported that 60% of Americans stayed away from ambulatory care centers.
Meanwhile, telemedicine (a.k.a., telehealth or virtual visit) services exploded. According to FAIR Health's Monthly Telehealth Regional Tracker, telemedicine claim lines increased 4,347% nationally, from 0.17% of medical claim lines in March 2019 to 7.52% in March 2020.
A bright spot in the pandemic
In an otherwise bleak financial year for employers, the increased use of telemedicine in 2020 was good news, as remote care services have been shown to result in significant cost savings. A recent study showed that telemedicine saves an estimated $19 to $120 per traditional patient visit. And, diverting patients from emergency departments with telemedicine can save between $309 to over $1,500 per visit.
Overcoming utilization barriers
Despite employees' newfound comfort level with seeing a provider in a virtual environment, telemedicine's potential remains largely untapped. Some barriers to adoption, like access to broadband internet, are beyond employers' control.
Other factors, however, are very much within employers' spheres of influence. Here are five tips.
Consider a direct relationship with a telemedicine provider.
Prior to the pandemic, employers who relied on their health plan's embedded telemedicine benefit saw utilization rates of only 2% or 3%. By contrast, those who established a relationship with a direct-to-employee telemedicine provider and promoted the benefit for front-door episodic care saw utilization rates of 15%—an increase of 5% to 7.5%.
Ensure integration with your benefits platform.
Linking directly to your preferred telemedicine carrier within your benefits portal and mobile app eliminates employee confusion of knowing where to start. Ensuring that your benefits platform plays nicely with your preferred telemedicine service through single-sign-on functionality removes complexity and provides a seamless employee experience.
Maximize eligibility awareness.
Let employees know they're eligible for virtual care services. Start by creating excitement during your benefits fair and keep reminding your employees of this benefit throughout the year. Consider campaigns tied to cold and flu season, mental health awareness month, company-wide health challenges and other opportunities.
Help employees think beyond episodic care.
While the pandemic made a strong case for seeing a doctor for conditions such as colds, injuries, infections, and other intermittent care, telemedicine's capacity for meeting ongoing health needs has remained largely unnoticed. Make sure your employees know that telemedicine can be used for treatment such as mental health counseling, chronic disease management and even some types of physical therapy.
Optimize utilization in the moment of need.
Ask your benefits administration vendor to help you think through opportunities to remind employees of telemedicine services based on their touchpoints with members or the data in your system. For example, can their member services representatives be trained to recommend telemedicine when employees call for help finding a doctor?
The advantage of direct access
Is telemedicine here to stay? Within health care systems, it would appear so. A recent survey of hospitals and other providers reported that 92% currently offer telehealth services, or plan to roll them out by the end of 2021.
However, it's also important to note that telemedicine, in some respects, is in direct competition with providers' more traditional—and more lucrative—services offered in their brick-and-mortar settings. Employers who make telemedicine directly and easily accessible through an advanced employee benefits experience help drive utilization in ways health systems might not.
Ready to learn more?
Telemedicine is just one of a variety of ever-expanding technologies and services that can help your employees maximize their benefits while reducing your health care spend. To learn about the others gaining popularity these days, read the white paper, The Case for a Personalized Employee Benefits Experience below.