FSA account balances are expiring, and the pandemic relief extension is ending. Members need to "use it or lose it," or they could be leaving extra dough on the table.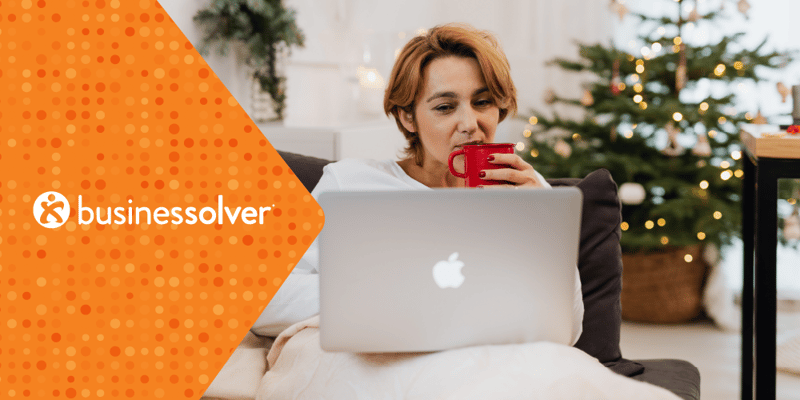 Everyone should know that flexible spending account funds don't carry over into the next calendar year, but account holders may not realize that their FSA accounts still have leftover funds that have carried over since 2020!
Due to FSA underutilization during the pandemic and the Cares Act, certain accounts may still contain a significant amount of unused funds. But they're set to expire on Dec. 31, 2022.
In 2021, 34% of participants lost FSA funds and 68% of participants were not aware of changes to their plans. With more dollars at stake than last year, HR can prevent this. The versatility of FSAs cannot be understated. Counting down to the end of the year, here are 12 of just some of the many acceptable FSA expenditures.
On the first day of FSAs spend the balance on these:
Twelve boxes of contacts
Use an FSA on vision-related expenses like glasses, contacts, or prescription sunglasses, as well as accessories like glasses cases, eyeglass cleaner, contact solution, and depending on how large the balance is, corrective procedures like LASIK.
Eleven ounces of sunscreen
Protect skin from harmful UV light. Sunscreen was added as an eligible item in 2020 to encourage people to use their FSA funds, and more importantly, prevent melanoma and other harmful skin conditions.
A ten pack of band-aids
Ever experience that tragic moment of finding a box of band-aids empty? Don't let it happen again, stock up with a pre-made first aid kit, or pick up the necessary supplies like gauze, cleaning wipes, antibiotic ointment, acetaminophen, ice packs, and more.
Nine months of vitamins
Prenatal vitamins that is! Although, almost any type of vitamins are FSA-eligible, from Vitamin A, to Vitamin C Serum, to Zinc.
Eight hours of sleeping
Sleep aids are also eligible. Think items that end in "PM" to relieve aches and pains to fall asleep easier. Or for a non-habit-forming solution, go for a natural melatonin-based product. Both are FSA eligible.
Seven days of feminine care
Women know, the cost of pads and tampons adds up. Not only are those products eligible, menstrual cups, cycle-relief medications (such as Midol), and certain underwear items are a great way to spend down FSAs.
Six different provider copays
Primary care, optometrist, dentist, dermatologist, OB/GYN, mental health providers. Those are just six of the most popular types of doctors. Use this opportunity to schedule that last-minute physical and use an FSA for any copays before the end of the year.
Five golden face masks
Well, maybe not golden, but FSA funds can also be used to buy PPE, like face masks and hand sanitizer. The CDC still recommends face masks for air travel, so keep that in mind when traveling this holiday season.
Four reasons to travel
Speaking of traveling, if doing so for medical procedures, a medical conference related to a chronic illness, or other medical care whether it be for an emergency or regular doctor visit, you can use FSAs to pay for car fare, air travel, or even public transportation. Be sure to record these expenditures to provide proof that the medical care was the sole purpose for the transportation need.
Three weeks of healthy habits
They say it takes 21 days to form a habit. Take this opportunity to form a healthy habit or break an unhealthy one, like quitting smoking. Nicotine gum is a covered expense. Those who complete a weight loss program can also to be reimbursed. While many of these endeavors require proper documentation to qualify, the most important thing is to start!
Two aids for hearing…
Hearing aids can be an FSA expense as well. There are also at-home hearing tests, ear cleaning devices, and other ear-related treatments available as well.
And chromosomes in pairs from 23andMe!
The "23andMe" DNA test kit provides valuable insights that can help people take more informed actions on health. DNA has a lot to say about well-being and this health kit can help you make meaningful lifestyle choices. Keep in mind, the popular ancestry version does not qualify as an FSA expenditure.
How do you encourage employees to use their FSA balance?
The key is education. For 41% of employees, even one email from their employer about losing FSA funds would help them avoid missing the deadline. Account holders need to know what items they can buy, what their FSA balance is, and how much of that balance is going to expire at the end of the year.
That might seem like a lot of effort across an entire employee base, but with the right tools, ensuring that employees are maximizing their benefits can be easy as holiday pie.
The next step? It's time to make consumer accounts seamless—for administrators and the people they serve. Find the easy button.