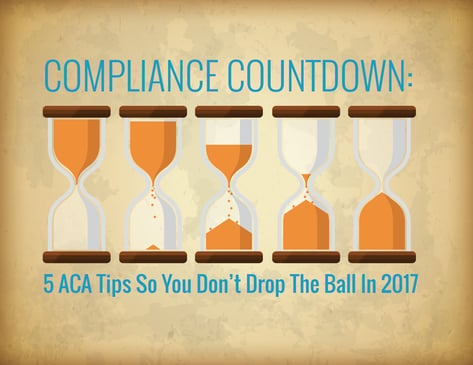 Our recent webinar, "Compliance Countdown: 5 ACA Tips So You Don't Drop the Ball in 2017," featured three expert speakers offering key strategies to help employers hit ACA compliance deadlines with confidence – and with their sanity still intact!
The session was our most highly attended webinar ever and we received close to 100 audience questions during the hour, which shows us that employers are taking their compliance responsibilities very seriously. We're glad to give HR/benefits pros some guidance and insight about how to wrap up this year's compliance efforts as well as look toward what may lie ahead under President Trump.
The session is available for on-demand viewing: Download it today!