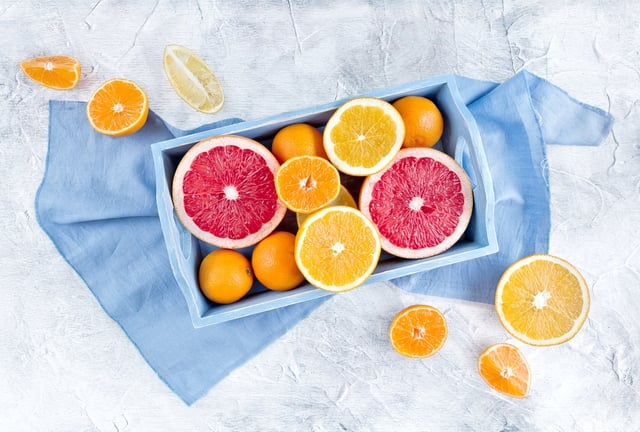 We've all likely felt the pain of a cold or flu at some point. They start small – an achy back, a runny nose – and within hours, can hit like a ton of bricks – fever, sore throat, total exhaustion. Simply put, they are miserable.
The nasty germs that cause these illnesses are particularly prevalent this time of year, but your workforce doesn't have to be a victim of cold and flu season. Arm employees with the tools they need to combat germs and stay healthy and productive. Not sure where to start? Here are a few tried-and-true tips to keep your workforce in peak form all winter long:
Make cleaning hands and surfaces a habit.
Though handwashing may seem like second-nature to many, there is still room for improvement. A 2015 study found that only 31 percent of men and 65 percent of women wash their hands after using a public restroom. With that stat in mind, consider reinforcing handwashing among your employees, especially since it's one of the best ways to decrease the spread of germs. In fact, the CDC found that handwashing can reduce respiratory illnesses, like colds, by 21 percent. Remind employees the importance of regular handwashing by displaying fact sheets in workplace bathrooms, kitchens and other communal spaces, that spotlight jarring health statistics.
While you're at it, encourage employees to regularly wipe down commonly used surfaces, like their desks, keyboards and conference tables. A study by environmental microbiologist, Dr. Charles Gerba from the University of Arizona, found the average desktop has almost 21,000 germs per square inch, validating that workplace surfaces can be a minefield of bacteria and a prime culprit in spreading illness. Make it easy for employees to keep work spaces clean by stationing antibacterial wipes throughout the office for everyone to use.
Make sick time accepted and encouraged.
A study by Health Services Research found that three million U.S. employees go to work sick each week. While that statistic is alarming, it's sadly not surprising. Too often, employees feel like they can't take sick days, citing lack of manager and team support, uncertainty that peers will keep work moving in their absence, and fear of appearing lazy or uncommitted. When they do take sick days, many continue working from home. But studies show that employees recover faster from illness when they take time away from work to rest. Just as important, when employees stay home, they prevent spreading their illness to colleagues.
Employers must lead the way in changing the "anti-sick day" mindset by fostering workplace cultures that accept and encourage employees taking sick days when truly ill. Further, employers must lead by example. If employees see their leaders take sick days when ill, they will feel more comfortable to do the same.
Make it easy to get the flu shot.
The CDC reported that less than half of adults received the flu vaccine in 2015, even though it reduces the risk of flu by about 50 to 60 percent. Many organizations offer free flu shots, but if that's not possible at your workplace, there are other ways you can help employees. Most importantly, make it easy and accessible. For example, provide employees a list of convenient locations around the community that offer flu shots for free or accept your employer-provided healthcare; or, offer reimbursements for the cost of the vaccine.
It's easy to assume that employees will take the proper steps to prevent and reduce illness, but sometimes, we all need a friendly reminder and point in the right direction. As HR pros, you can make a difference by providing the tools and resources employees need to stay healthy, happy and productive this winter. Even though the season's cold weather is inevitable, catching the cold or flu doesn't have to be!