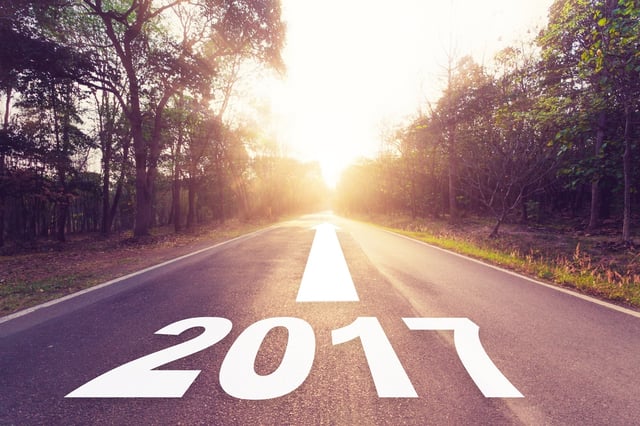 2016 is coming to a close, and we're on the brink of ringing in a new year that will undoubtedly bring new complexities and challenges to employee benefits. In 2017, it will be more important than ever to stay informed of the latest trends and issues emerging from the benefits landscape, and though January hasn't begun, it's never too early to start. Here are three benefits trends to look for in the year ahead.
1. Employees are still worried about finances.
We wrote a number of posts in 2016 about the need for financial benefits offerings, and that need will reach new heights in 2017. In a survey by PricewaterhouseCoopers, for example, more than half of respondents say they are stressed about finances. In fact, financial stress rates among U.S. employees are the highest they've been in five years.
And it's no wonder – between paying back student loans and saving for retirement, as well as accounting for rising expenses, it's easy to understand why employees are concerned and seeking employer support. However, somewhat surprisingly, employees haven't engaged with financial wellness benefits as much as anticipated, even though demand is high.
This indicates employees don't fully understand their options or how they work, and employers need to prioritize benefits education. Employers must also think critically about the types of financial benefits they offer, considering what employees really want and need – such as, student loan repayment programs or financial education – versus what has traditionally been offered.
2. Interest in legal benefits is on the rise.
Peoples' lives are marked by a number of milestones with legal implications – for example, getting married or divorced, buying a house, or caring for an elderly parent, to name a few. Savvy employees – millennials, in particular – are seeking legal support to help them navigate these big life moments, making employee benefits that include legal service offerings a huge draw for top talent.
Hold on to your seats, because this is just the beginning. According to SHRM, interest in legal benefits has doubled in the past 10 years and continues to grow; and at a macro level, it's yet another validation that employees increasingly want nontraditional voluntary benefits, like pet insurance, identity protection and critical illness insurance.
3. Enrollment must get easier.
Enrollment remains one of the most stressful aspects of the benefits experience for employees. Businessolver data found that 86 percent of employees think the insurance purchasing process is confusing, and 38 percent are not confident they made the right decisions during their last enrollment. Further, a survey by MetLife found that only one third of employees think their organization's benefits communications are easy to understand. This all speaks to the pressing need for better, more consistent benefits education for employees in the new year.
In addition to improved education and communication, employers can consider engaging new technologies to help enhance the enrollment process. For example, Businessolver leverages the power of the MyChoice Recommendation Engine to help employees make informed, meaningful decisions during the benefits enrollment process. MyChoice asks users specific questions and considers several factors – such as, financial and emotional risk tolerance, health status and consumer behavior – to create a personalized, holistic benefits decision-making strategy.
Whether it's more detail on emerging benefits trends, the latest on the ACA, or insightful industry perspective, be sure continue following our blog in 2017 for the latest and greatest on benefits, HR and the workplace. From everyone at Businessolver, best wishes for a happy and healthy new year!